19 Feb

The Advocate Bulletin
Why CASA Matters | A Message from Board Chair Jim McCafferty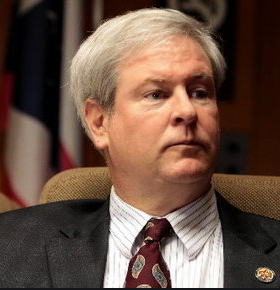 James "Jim" McCafferty is currently President of the CFACC Board and works for Wingspan care Group as a Project Manager on the Ohio Healthy Transitions Project; the Project is a five-year federal grant-funded through the Substance Abuse and Mental Health Services Administration (SAMHSA). Jim is assisting the group as it works to create a System of Care for youth aged 16 to 25 with Mental Health issues and co-occurring Intellectual Disabilities who are transitioning into adulthood, and thus moving from the child-serving system to the adult-serving system.
Continue reading …
From the Executive Director's Desk
Dear Friends and Stakeholders of CFACC: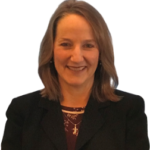 February has lived up to its reputation as a dreary time in Northeast Ohio, and Punxsutawney Phil has told us to brace ourselves for six more weeks of winter. The cold weather coupled with the ongoing pandemic keeps most of us indoors, isolated from co-workers, friends, and family. Often, we can feel stuck in an endless holding pattern without much new on the horizon.
But spring will surely come! And because we want to continue growing our local CASA program footprint, CFACC has been using this available time to develop our 1Q virtual training schedule, which will include 
Permanent Custody (PC) Case training
 for existing CASAs, board members, staff, and community members on Feb. 25, and Pre-Service for our latest group of CASA volunteer candidates from March 15
th
 to the 25
th
. We've secured an outstanding group of local presenters for both online trainings and look forward to learning together how to be the best possible advocates for the children we serve.
We've also taken time as an organization to engage in Strategic Planning, resulting in an adjusted framework for ensuring the sustainability and success of our CASA program in the years to come. Among our objectives are growing our fundraising capacity, increasing our community engagement opportunities, increasing the number of children we serve, and partnering more closely with aligned child welfare agencies.
On the pandemic front, we applaud Governor DeWine for prioritizing the vaccination of Ohio's educators, intending to return all OH children to in-person, school-based learning by March 1. This in turn will increase the ability of our CASA volunteers to serve their case-assigned children and perhaps result in an influx of new case appointments as a wider variety of adults once again have regular contact with children at school.
As the pandemic recedes and children become more visible once again, CFACC will continue to use all means at our disposal to advocate for children at risk of abuse, neglect, and dependency here in Cuyahoga County. Thanks to your ongoing support, we can achieve an even greater realization of our child advocacy mission- making a difference for every child through education, advocacy, and collaborative alliances.
In Support of Every Child Served,

Patricia L. Kuivinen, MA, MNO, LSW
Executive Director
P.S. Help support our child-advocacy mission! Make a tax-deductible donation today!